In this article, we define the different types of automated forklifts available, examine their various prices, and explain why autonomous trucks are currently still more expensive than their manual counterparts.
What's the difference? Automated forklifts vs forked AGVs
An automated forklift is an autonomous lift truck that is, at its core, based on a manually driven forklift model. As a result, these vehicles often offer hybrid functionality - meaning they can be operated autonomously or driven manually, as required. Automated forklifts are sometimes also called automated guided forklifts (AGFs), forklift AGVs, or driverless forklifts.
A forked AGV meanwhile is an automated guided vehicle (AGV) with forks. These vehicles are purpose-built to operate autonomously, so they do not offer a manual drive option.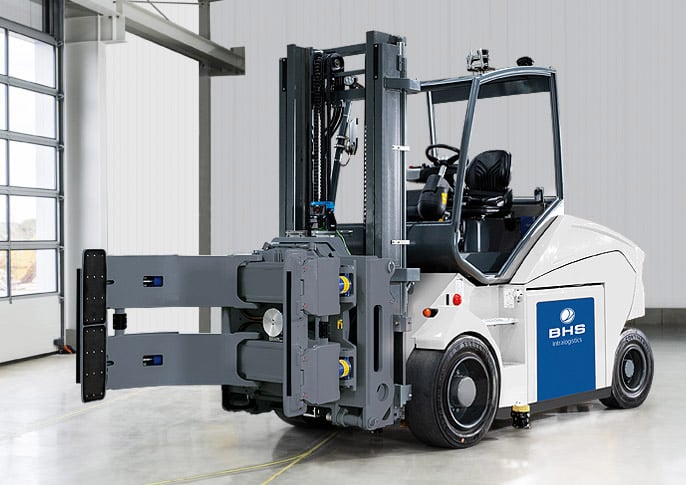 How much do automated forklift systems cost?
Before we get into pricing, an important word about forklift categories.
Manual forklifts are commonly divided into classes. Confusingly, however, there are different classification systems around. Some manufacturers categorize their product offerings based on the position of the human driver, others define models by motor type (diesel/electric), system weighting (think: counterbalanced), lift height (think: high reach trucks), or even the location in which a vehicle is used (think: very narrow aisle). Often, one manufacturer might use a mixture of all of these!
Many of these categorizations however cannot be applied to automated forklifts. They are, generally speaking, all driven by electric motors, for instance. In the case of non-hybrid, autonomous-only models, there is no place for a human driver, and so on.
Therefore, in the example pricing table below we've chosen generic categories that are clear, easy to follow and - as much as possible - allow us to compare driverless with human-driven trucks.
Example costs of autonomous forklifts vs. manual forklifts


Vehicle type
Key features
Avg. price:
automated model
Avg. price:
manual model
Pallet truck/mover/jack
Usually compact in design, pallet trucks are designed to move pallets horizontally (not lifting them above ground height).

Reach: n/a
$50,000 - $70,000 USD
$5,000 - $8,000 USD
Automated forklift/stacker
An automated version of a standard manual lift truck. Hybrid operation is common.

Reach: <5 m
$80,000 USD
$30,000 USD
Forked AGV
A fully automatic vehicle, designed to perform the same functions as the forklift above. No hybrid operation.

Reach: >5 m
$70,000 - $120,000 USD
"
Automated reach truck
An automated version of a manual reach truck, designed to pick/drop pallets from higher shelves. Hybrid operation is common.

Reach: <8 m
$95,000 - $130,000 USD
$50,000 USD
Automated very narrow aisle (VNA) forklift
These vehicles are designed to operate in the very tightest of aisles with very high shelves.

Reach: <10 m
$150,000 - $200,000 USD
$110,000 USD
Why do automated forklifts cost more than manual forklifts?
Automated forklifts are more expensive than manual forklifts in part because they are a newer technology.
Manual lift trucks are well-established; they have been in industrial use for around a century. Demand has been slowly increasing and manufacturers have slowly achieved large economies of scale across all parts of the supply chain. Manual trucks have been tested (and proven) in every industry imaginable.
By contrast, automated forklifts are newer and more complex systems. In most cases, a producer takes an existing vehicle and rethinks it, adapting its design and component set-up, as required, to add automation. But this new functionality cannot simply be slotted in. For example, some parts of the vehicle (e.g. its steering system) may not suit automation and may therefore need to be replaced.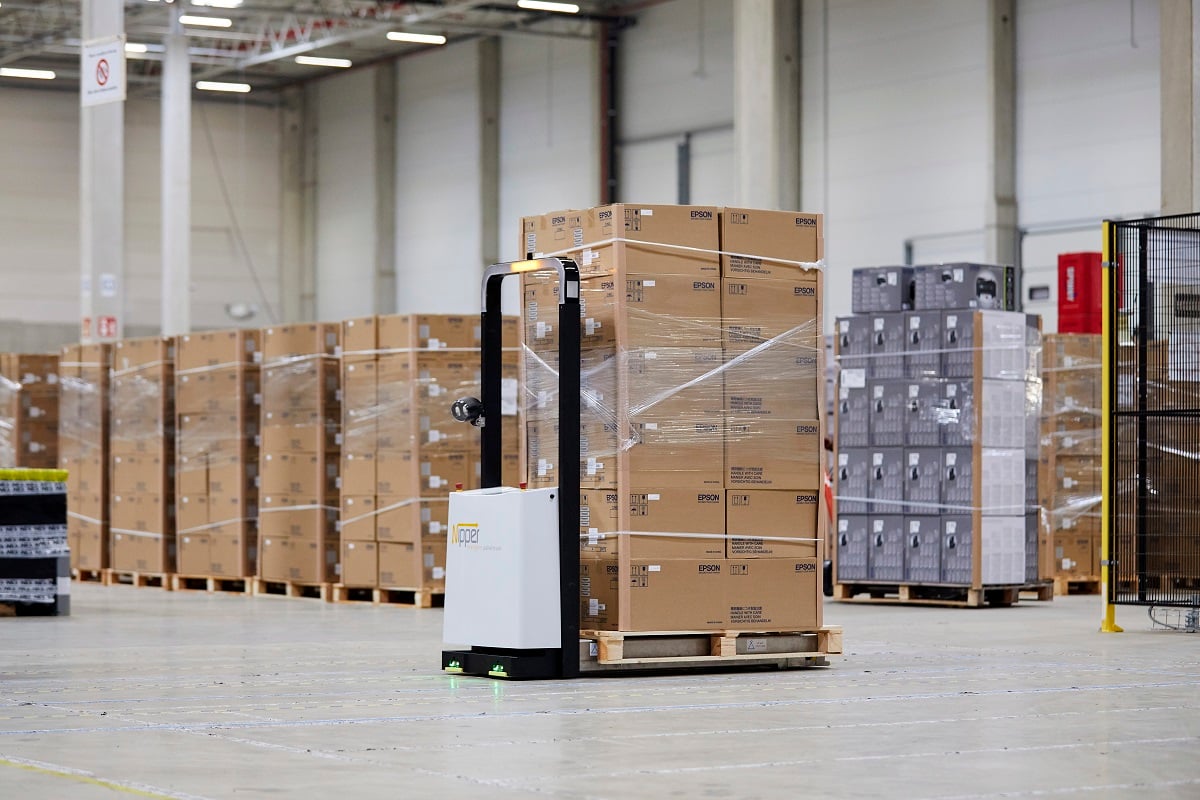 Forked AGVs are more complicated again. Rather than being adapted versions of a well-proven existing vehicle, these are created "from the ground up". R&D is therefore a significant cost to the manufacturer, and as the components may not have been used in a range of industries, these need to be heavily tested in-house – another cost.
The price of automated forklift systems, however, is expected to fall as the technology is adopted more widely. Note: The prices above were correct at the time of writing (April 2022).
What factors affect the price of installation?
We've examined the prices of the hardware itself. But with robotic forklifts, the sticker price is not the only cost to consider.
Commissioning, or installing, automated vehicles also requires your supplier or third-party vehicle integrator to perform the following tasks: calibrating vehicles; mapping the site, programming routes and actions (stop, raise forks etc.); installing vehicles on-site; and of course, testing the entire operation before it goes live.
The cost of this process can vary greatly. Factors that affect the price include:
The number of pick and drop points. The more pick and drop points there are, the more complex and time-consuming the installation will be.
The number (and type/brand) of vehicles. Calibrating and installing numerous vehicles obviously takes more time, especially if these are different types of vehicles. And even more so if they are different brands (with most suppliers such multi-brand fleet operation is not possible, although it is with many ANT driven products).
Interfacing with equipment. If vehicles need to interface with equipment such as automatic doors or elevators, programming this handshaking will add to the complexity of an installation.
Interfacing with business software. Although most brands of autonomous forklifts are supplied with their own fleet management software, in the case of ANT driven vehicles that run on ANT server, vehicle missions can also be controlled via a site's existing business software (WMS/MES/ERP etc.) using ANT server's API. However, as above, the configuration required will increase the complexity of the installation.
Why invest in automated forklift technology?
Newer technology may initially be more expensive than established solutions, but it can also be vastly more efficient over time.
While the sticker price of an automated forklift might be significantly higher than its manual counterpart, automated vehicles can achieve ROI – effectively pay for themselves – in as little as one year. Read more about calculating the ROI of an automated vehicle. or dive straight into our ROI calculator tool.