The problem with car parking
Most private cars are parked 95% of the time. Car owners need a secure place to store their vehicles, and it benefits the owners of parking lots to ensure as many vehicles as possible are parked in the limited space available.
Robotic parking systems such as those created by Xjfam can help solve this problem.
Scaling up with vehicle options
Xjfam, a manufacturing and engineering company passed in Shenzhen, China, offers a massive range of smart parking options. Xjfam's six different types of car parking AGVs all rely on ANT navigation technology by BlueBotics.
Because garages are by definition a dynamic environment, natural navigation with ANT is a logical choice. ANT driven vehicles need to recognize as little as 5% of the environment in order to navigate accurately, so they work well even when their view is blocked by an ever-changing array of cars. "The AGV's flat body means the sensor is mounted just 50 mm from the ground, while the light is at 150 mm. We were concerned that this may have affected data acquisition, but BlueBotics ANT navigation is stable which improves equipment reliability," confirms a Xjfam representative.
Scaling up the range of vehicles offered allows Xjfam to find success with the demanding Chinese market. The car parking robots offered by Xjfam differ more in form than functionality. For example, the same garage may be equipped with two or three different sizes of traverse handling systems to carry sports cars, sedans and SUVs. They all work in the same way and are built on the same technology stack, but are different sizes to deal with the different size of the vehicles they carry.
Example Project: Robotic parking system at Dalian Runde Plaza
The Dalian Runde Plaza is located in a trendy part of the central city, and space for both parking and people is at a premium.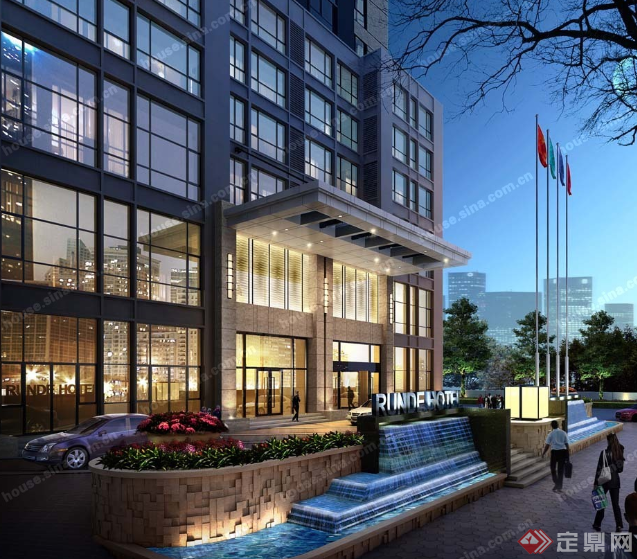 A Xjfam representative explained: "Due to space limitations, it was not possible to construct a conventional car park. Car parks have strict requirements for access ramps, lanes, and parking spaces. The project's underground garage just could not accommodate a conventional car park."
A robotic parking system was the only solution to the issue.
"The project's underground garage just could not accommodate a conventional car park."
Project details: Dalian Runde Plaza Parking Project
Location
Dalian Runde Plaza, Liaoning Province, China
Robots
2 carrier robots by Xjfam
Parking spaces
124
Number of floors
6 underground floors
Operation
24/7
Cars moved per day
140
Parking space size
560 x 220 cm
(A standard US parking space measures 550 x 270 cm)
Vehicle weight
2.5 tons unloaded
Average access time
90 seconds
From a user perspective, the system is easy to use. A driver drops their vehicle off the entrance to the building and presses a button.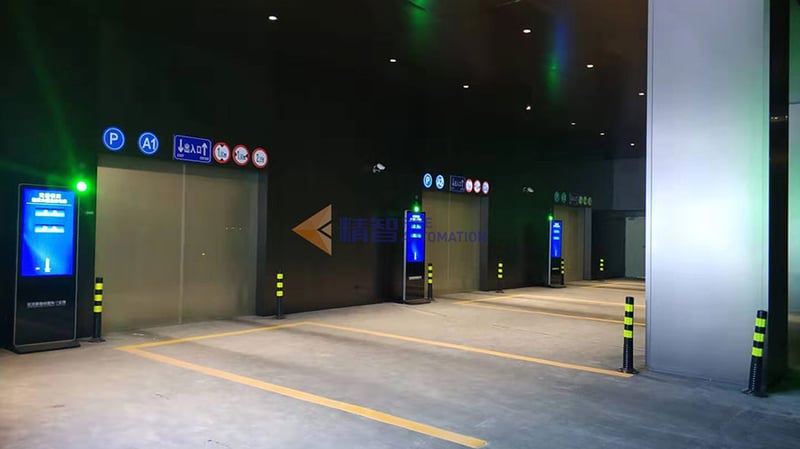 The nearest available carrier AGV receives a summons, and slides under the car. If necessary, it performs a series of micro-adjustments to ensure the vehicle is centered, before lifting it. A carrier AGV can lift up to 2.5 tons.
The AGV then moves the vehicle into the nearest available space. These spaces are situated closer together than in a typical parking garage, as there is no need to leave room for a door to be opened. There is also the possibility to park cars three or four deep, although in practice, this does not increase efficiency or even save space, due to the extra maneuvering required to extract a car parked behind several others.
Once the driver returns, they summon their car by entering the license plate number on a terminal, and the process is completed in reverse.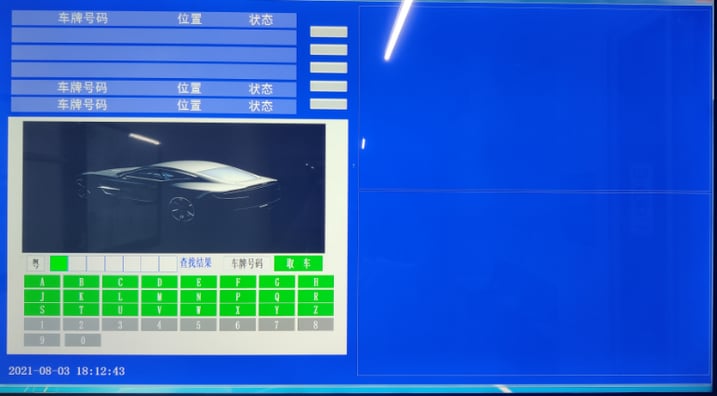 10 advantages of a robotic parking system
Advantages for the building owner
Overhead lights can be dimmed or even turned off, saving power.
Staffing needs are greatly reduced, or even eliminated.
Amenities for human visitors (such as rubbish bins, bathrooms and signage) are not needed, saving both set up and ongoing costs.
Parking bays can be much more closely packed, meaning more cars can fit in the same space.




Advantages for the user

Dropping off a car is faster than finding a parking space – and the return trip can be scheduled electronically, so your ride is ready when you are.
There's no risk of your car being scratched or dinged in the parking lot.
Cars can be parked and retrieved at any time of day or night.
There is no need to walk through the parking building which cars and exhaust may make unpleasant.


Advantages for the wider community
Automated parking buildings are more secure, deterring crime.
Automated parking buildings take a lot less space than conventional parking buildings.



The ROI of a robotic parking system
The project has been popular with the community as it relieves traffic jams – and with the developer, as it is cost effective.
A Xjfam representative explains: "If we take into account the price of land when calculating the cost of a conventional parking building, we will find that its cost is often higher than the construction of a "smart parking lot" with a robotic parking system. Because a conventional parking building needs an average of 25-35 square meters per parking space with lanes, the total cost of construction and land is about 260,000 - 300,000 yuan [$37,000 - 43,000 USD] per space. By comparison, constructing a smart parking building, including the parking equipment and AGVs costs around 180,000 yuan [$26,000 USD] per space."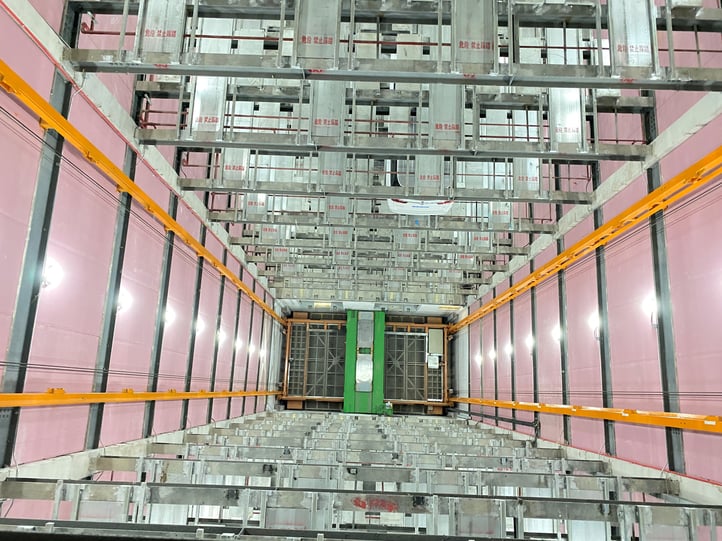 As well as the upfront costs being lower per space, the ongoing returns are likely to be higher, as more cars can be parked in the same space.
The Xjfam representative continues: "A conventional above-ground parking lot in the same area covers 7,500 square meters while providing 291 parking spaces. By comparison, the smart parking lot has 308 parking spaces over 12 floors with a total height of 32 meters. It occupies 750 square meters - it only uses 10% of the land of the conventional parking lot. The smart parking lot saves land while increasing the owner's revenue."
"The smart parking lot only uses 10% of the land of the conventional parking lot."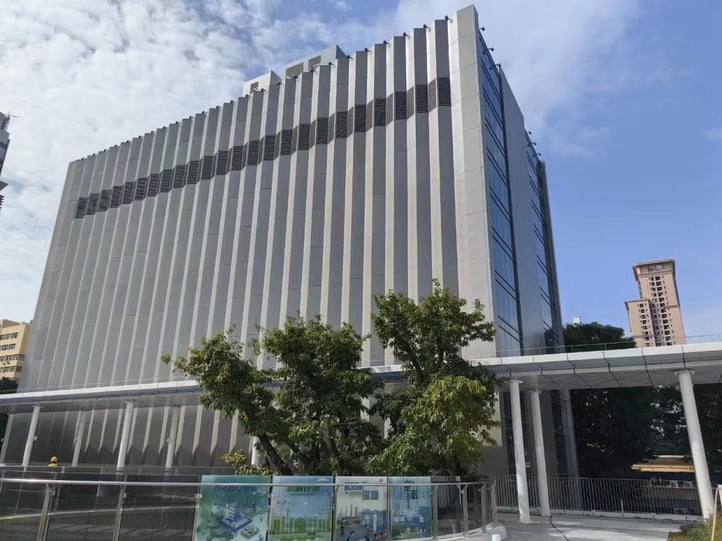 Smart car parks for smart cities
In major cities across China, smart car parking solutions are increasingly becoming standard technology. By offering a wide range of solutions, powered by a robust navigation technology, Xjfam will continue to be a technology and innovation leader in China's parking industry.